The Navigation Pane of AyaNova on the left-hand side when you log in is where you can easily and quickly select to view and access different data in your AyaNova.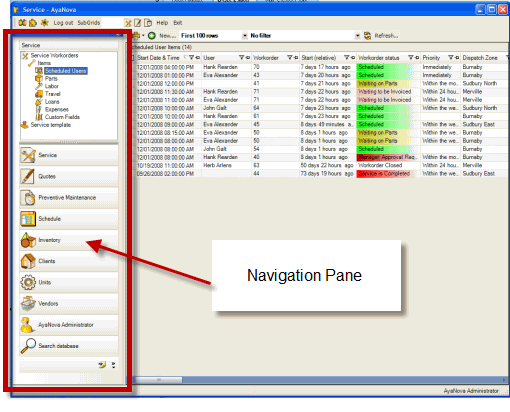 The screenshot above is showing the Scheduled Users grid in the Service navigation pane.
Customization of the Navigation Pane:
•You can set what order the panes display in, as well as remove panes so instead shows as a quick link icon.
•You can also pin, hide and dock the navigation pane to free up your viewing space in AyaNova.