You can pin, hide and dock the Navigation Pane so that more space in main grids and the Schedule screen is freed up.
•Unpin the Navigation Pane by clicking on the Pinned symbol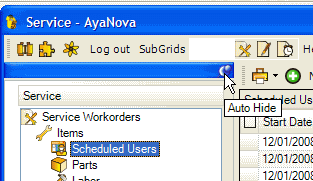 •When you do that, the Navigation Pane will automatically move to the left out of your way while still showing what grid you have selected in what navigation pane.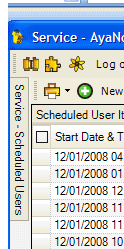 •Any time you want to bring the Navigation Pane back over, just hover your mouse over the tab for the Navigation Pane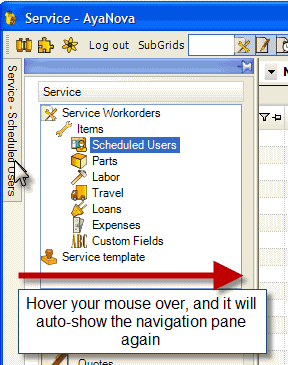 •You can also drag the navigation pane to dock at the bottom or the top as well as off the AyaNova screen.
•Do note that when you exit out of AyaNova and log back in, the navigation pane will be back to pinned and on the left hand side - so if you drag it off somewhere and can't get it to sit right, just exit and log back in.