Set how your user's, part's, and unit's display in your AyaNova - making it easier for you to identify and schedule correctly.
Do review Display options in the Global Settings Help section for details
User name display format options:

For example, by including the Region in your technician's names, you easily can see at a glance that you are assigning a technician of the same Region as the client so that it shows in that tech's Schedule when they log into AyaNova.
This would also show in the Schedule screen too, as well as in the grids where the user name displays.

Unit display format options:

For example, you may find it easier to identify if you include the model name and vendor in the display of the unit's serial number.

Part display format options: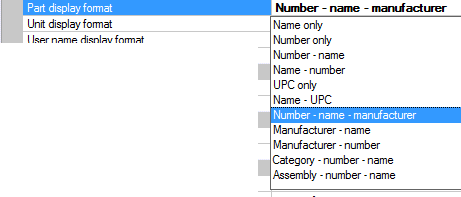 For example, you may find it easier to identify if you include the name and manufacturer as well as the number of the part