Rather than having to type out what the status is of a workorder each time for each workorder, or include in the name of a part its category, you can create these via their specific SubGrid so you can easily select where needed, as well as use to quickly filter data in grids.
Create as many as needed, and name however you want that works best for your company.
For example, create as many different Workorder Item Types as needed via the Workorder Item Types subgrid so can easily select in a workorder item.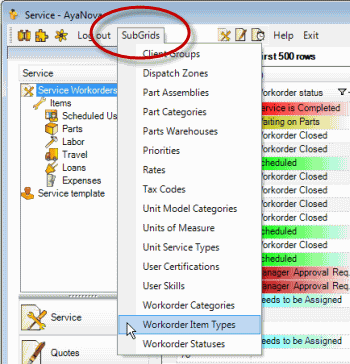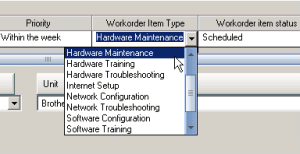 You can also use these for easily filtering in grids so that you can quickly obtain a report based on those.
For example, if looking for a report of all parts of a certain category, because you have created different Part Categories, and have selected so in each Part entry screen, you can easily filter in the Part Inventory grid by Part Category if you wanted to see only inventory for parts of a certain category