You can email a report directly from the Print Preview window
1. In the Print Preview screen of a report, select File -> Send via Email... -> the format you want the report saved in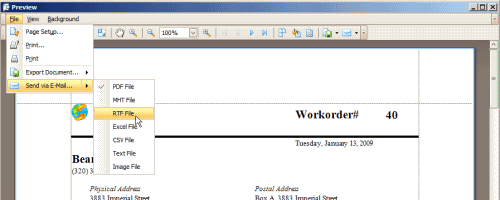 The Print Preview screen displays whenever a report template is selected. There is not an option to disable the Print Preview.
2. Or select the menu option Send via Email... and the format

3. Enter in the report name you want to give it and save the file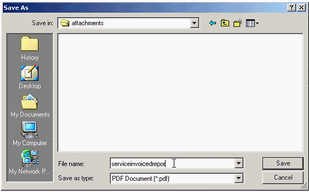 4. Then your email program on your computer will open with that document already attached ready to be emailed
Below is a screenshots after having selecting PDF file as the format, editing the filename of the attachment, and your default email program automatically opening with the file attached with the subject line "From (username)" where (username) is the name logged into the computer as.